Ed and his wife, Lea, are both native Louisianans who grew up in Pensacola, Florida. They met in high school and were married in 1978. They have two children, Meagan Scott Clavel and Ross Scott.
Ed is a graduate of Pensacola Junior College, Baptist Bible College in Springfield, Missouri, and New Orleans Baptist Theological Seminary. Lea is a graduate of Baptist Bible College and Trinity Baptist College in Jacksonville, Florida. Ed and Lea have served churches in Pensacola, Baton Rouge, and Many, Louisiana. Ed also served as the Director of Missions for the St. Johns River Baptist Association in North Florida. In addition to his pastoral duties at First Baptist Church, Ed also serves The Baptist College of Florida as Professor of Christian Studies and Director of Institutional Effectiveness.
Ed's life verse is Romans 8:29, a verse that reminds us that God is always at work, shaping and molding His children into the image of Christ. "For those whom He foreknew, He also predestined to become conformed to the image of His Son, so that He would be the firstborn among many brethren."
Ed enjoys time with the family, working in the yard, baseball, science fiction, and dabbling in fly fishing and HAM radio.
Associate Pastor and Minister of Music
Steve and his wife, LoriAnne, have been married for over 42 years and have two grown children, Megan, husband Richard, and Trey, and two grandsons, Landon and Dawson. Steve is a graduate of Florida Baptist Theological College with a major in conducting and minor in voice. LoriAnne has a Master's Degree from Troy of Dothan and is an educator at Mulkey Elementary School. They have served churches in Georgia, Florida, and Alabama.
Steve's life verse is Isaiah 55:6-7, "Seek the Lord while you can find Him. Call on Him now while He is near. Let the wicked change their ways and banish the very thought of doing wrong. Let them turn to the Lord that He may have mercy on them. Yes turn to our God, for He will forgive generously."
Steve and LoriAnne enjoy fishing, camping, yard work, and gardening.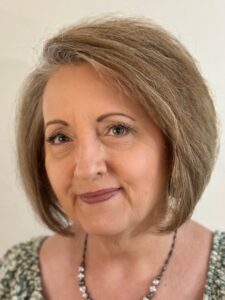 Lori Shortt
Minister of Children
Lori and husband, Mike, have been married for over 41 years and served together in ministry for 32 years. They have 3 adult children (Tabithia, Michelle, and Chris) and 4 grandchildren (Mary Opal, Krisa, Madison, and Elizabeth).
Lori graduated from Samson High School and served beside her husband as a military spouse for 20 years. While supporting her husband's military career and raising children, Lori enjoyed a very diverse career with many wonderful work experiences. After Mike surrendered into the gospel ministry, she served beside him in 6 different churches. Lori supported and helped in every aspect of ministry, proudly serving as a pastor's wife, Children's Minister, Sunday School Teacher at different levels, Nursery Coordinator, Children's Choir Director, AWANA's Commander, Vacation Bible School Director, Wednesday Night Leader, and numerous other areas of ministry.
Lori and Mike moved back home in 2013 and owned/operated their own businesses while immersing themselves in the local community. Lori served as the President of the Greater Geneva Area Chamber of Commerce, President of Geneva County Association of Service Agencies, current President of Geneva Lions Club, and current Vacation Bible School Director for both the Geneva County Baptist Association and First Baptist Church of Geneva.
Lori firmly believes that to love people is to teach people about Jesus. She is passionate about teaching children and investing time, love, and resources into each so they grow into strong, courageous Christians impacting the lives of all they encounter.
Martha Herring
Martha is the Financial Secretary/Ministry Assistant at First Baptist Church, Geneva.
She lives in Enterprise and has been married to her high school sweetheart, Byron for over 50 years. Byron is a Retired Fire Chief for the City of Enterprise. They have been blessed with two children and a daughter-in-law and a son-in-law, Phillip and Melissa Herring and Christina and Robert Brown. They have been blessed with three grandchildren, Alexis & Austin Herring and Hanna Brown. A grandniece and grandnephew, Magnolia and Whittaker Webb, also have brought added blessings.
She is a member of Union Grove Baptist Church in Chancellor where she has served for over 50 years as a volunteer secretary, as treasurer, and as VBS Director.
She enjoys reading, traveling, walking on the beach, machine embroidery, painting, and spending time with her family and friends.
Her life verse is Romans 8:28: And we know that all things work together for good to those who love God, to those who are called according to His purpose.