G
uidelines for Sanctuary Worship
1. Most worshipers should enter by the main doors on Commerce Street only. An exception will be made for weather days, when the portico doors will also be available. Ushers will hold or prop these doors open, removing the necessity for you to touch the door handles. Those needing handicapped access or childcare should always enter by the portico door.
2. Seating will be limited to every other pew to provide vertical social distancing. Family units should practice horizontal social distancing on individual pews. Ushers will be on hand to suggest wider horizontal spacing when needed.
3. Once you enter the building, please move as far forward in the building as possible to be seated. In other words, please fill the sanctuary from front to back in order to avoid too much cross traffic. Worshipers are encouraged to greet one another warmly but avoid shaking hands or hugging.
4. When leaving the building, those seated in the front section of the church will be encouraged to leave by the portico door. Those seated in the rear section of the church will be encouraged to leave by the main entrance.
5. Bulletins will not be distributed. When needed, printed information will be printed and placed on the pews ahead of time. Offering plates will not be passed. An offering drop-off station will be available. Numerous hand sanitizer stations will be available in and around the sanctuary.
6. Please use the vestibule restrooms only and restrict usage to one person at a time. Vigorous hand washing is expected.
7. Childcare will be available for ages birth-4 years behind the sanctuary in the large room formerly known as the "Welcome Room." Only one parent should accompany the child to the check-in station. Child temperatures will be checked via IR Thermometers. Families using childcare should enter by the portico door.
Mid Week Check-in

FIRST BAPTIST FAMILY: HERE ARE FOUR WAYS TO STAY FAITHFUL IN YOUR GIVING EVEN THOUGH WE ARE NOT MEETING PHYSICALLY
1. Your church office is still open, so you can simply mail your check to your church. The mailing address is PO Box 579, Geneva, AL 36340.
2. If you are already using your bank's online bill-pay feature, you can save the stamp by setting up FBC as a payee through your bank. Most banks do not charge for this service and offer very good service.
3. FBC GENEVA also has online giving available right from here on our website.
Select the "Donate" tab on the top horizontal header. If you have never used this feature before, select "Sign In" and create a user name and password to register for an account. Once you've done that, you can sign in and "Give Now" by selecting a fund (General Fund, Building Fund, etc.) and an amount. Do note that there is a 1% surcharge for e-checks or a 3% surcharge for debit or credit cards.
4. Finally, if none of these options works well for you, a deacon or a member of our staff will pick up your offering and deliver it to the church for you. Simply call the church office and let us know when you want us to come by.
Thank you for remaining faithful in your giving!
Great News FBC Geneva Parents: LifeWay (our Southern Baptist Publisher) is providing free electronic access to their LIFEWAY KIDS AT HOME materials (videos and downloadable activity sheets) until at least May 31!
Follow the instructions at the link below to get access to both LIFEWAY KIDS AT HOME and LIFEWAY PRESCHOOL AT HOME.
https://kidsministry.lifeway.com/…/13/lifeway-kids-at-home/…
Welcome to
First Baptist Church, Geneva!
We at First Baptist Church, Geneva are excited that you have chosen to visit our web site. We want to take this opportunity to introduce ourselves and invite you to visit with us. We are a Southern Baptist Church with a desire to minister to people in the Geneva area through worship, Bible study, music, and recreation.
We are seeking to develop our church programs in such a way as to minister to your entire family.
We invite you to visit with us at First Baptist. If you are interested in learning more about the current events and activities within our church, please read our monthly newsletter or weekly bulletin.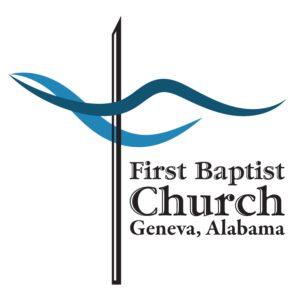 We are in the process of changing delivery of our newsletter. You may receive your newsletter by email. If you would like to receive your newsletter by email, please give us your email address by clicking on this link. If you do not have email access,, you may pickup a newsletter at church. Please be patient while we make this change.