FBC GENEVA will be in the ROC (Recreation & Outreach Center) for Sunday morning worship services at our regular 10:30 AM meeting time!
Meeting in the gym will allow us to have plenty of room to achieve our social distancing goals, have an area that will be easily cleaned, and be comfortable (the AC is great)! Each family unit can gather around a separate table and we'll have cleaning supplies on hand so every group can simply wipe down their table before they leave.

We plan to be in the ROC for a few (hopefully not too many) weeks while the contractors make the upgrades to our audio and video services in the sanctuary.



WILL THIS SERVICE BE STREAMED ON FACEBOOK LIVE?



We are working on that right now. If we discover that we cannot stream this service on Facebook Live, the staff will stream a separate service for those of you who join us for worship electronically! We will not forget about you!

PLEASE SHARE THIS ANNOUNCEMENT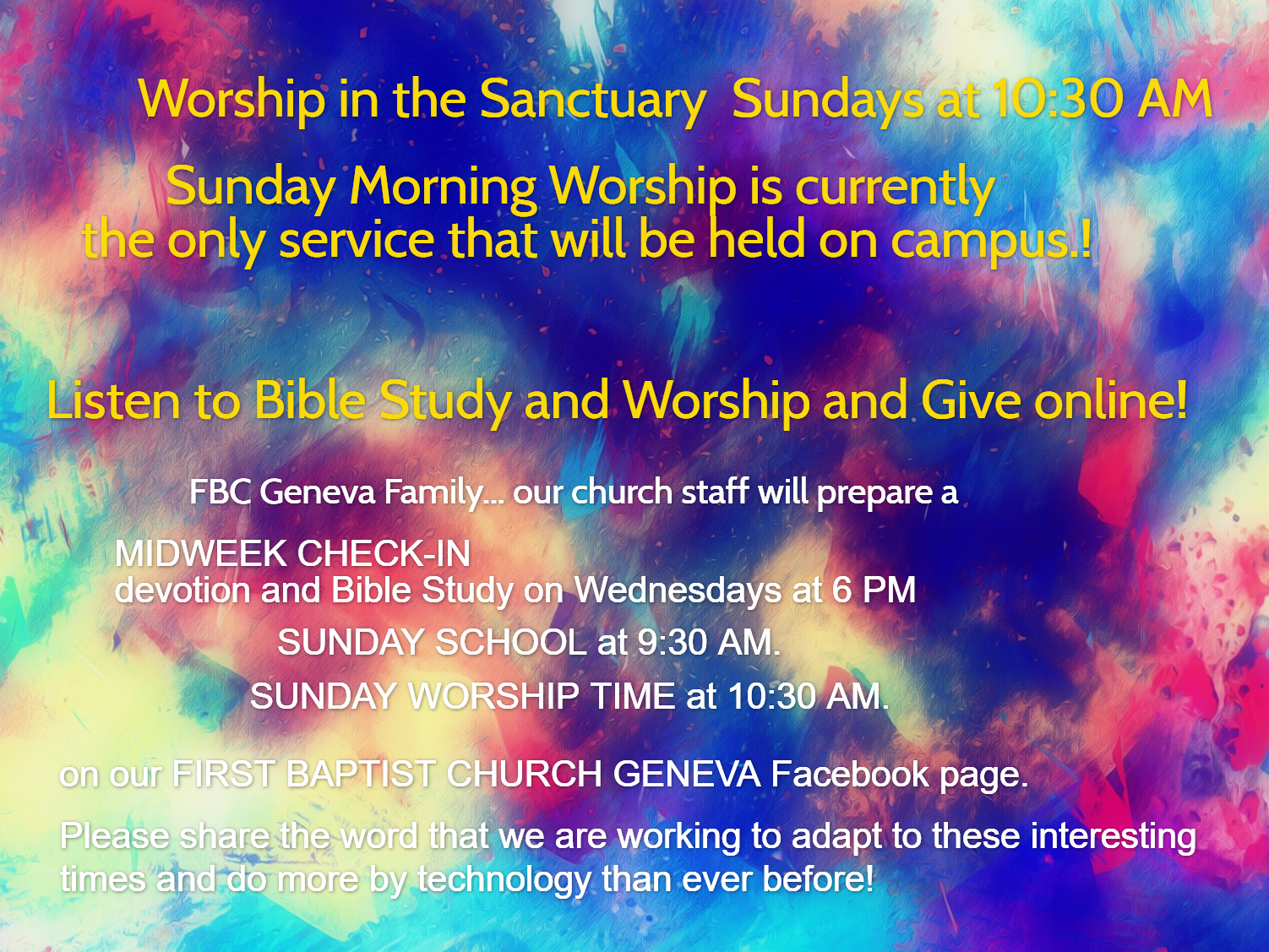 Mid Week Check-in

FIRST BAPTIST FAMILY: HERE ARE FOUR WAYS TO STAY FAITHFUL IN YOUR GIVING EVEN THOUGH WE ARE NOT MEETING PHYSICALLY
1. Your church office is still open, so you can simply mail your check to your church. The mailing address is PO Box 579, Geneva, AL 36340.
2. If you are already using your bank's online bill-pay feature, you can save the stamp by setting up FBC as a payee through your bank. Most banks do not charge for this service and offer very good service.
3. FBC GENEVA also has online giving available right from here on our website.
Select the "Donate" tab on the top horizontal header. If you have never used this feature before, select "Sign In" and create a user name and password to register for an account. Once you've done that, you can sign in and "Give Now" by selecting a fund (General Fund, Building Fund, etc.) and an amount. Do note that there is a 1% surcharge for e-checks or a 3% surcharge for debit or credit cards.
4. Finally, if none of these options works well for you, a deacon or a member of our staff will pick up your offering and deliver it to the church for you. Simply call the church office and let us know when you want us to come by.
Thank you for remaining faithful in your giving!
Great News FBC Geneva Parents: LifeWay (our Southern Baptist Publisher) is providing free electronic access to their LIFEWAY KIDS AT HOME materials (videos and downloadable activity sheets) until at least May 31!
Follow the instructions at the link below to get access to both LIFEWAY KIDS AT HOME and LIFEWAY PRESCHOOL AT HOME.
https://kidsministry.lifeway.com/…/13/lifeway-kids-at-home/…
Welcome to
First Baptist Church, Geneva!
We at First Baptist Church, Geneva are excited that you have chosen to visit our web site. We want to take this opportunity to introduce ourselves and invite you to visit with us. We are a Southern Baptist Church with a desire to minister to people in the Geneva area through worship, Bible study, music, and recreation.
We are seeking to develop our church programs in such a way as to minister to your entire family.
We invite you to visit with us at First Baptist. If you are interested in learning more about the current events and activities within our church, please read our monthly newsletter or weekly bulletin.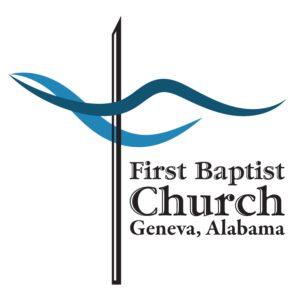 We are in the process of changing delivery of our newsletter. You may receive your newsletter by email. If you would like to receive your newsletter by email, please give us your email address by clicking on this link. If you do not have email access,, you may pickup a newsletter at church. Please be patient while we make this change.